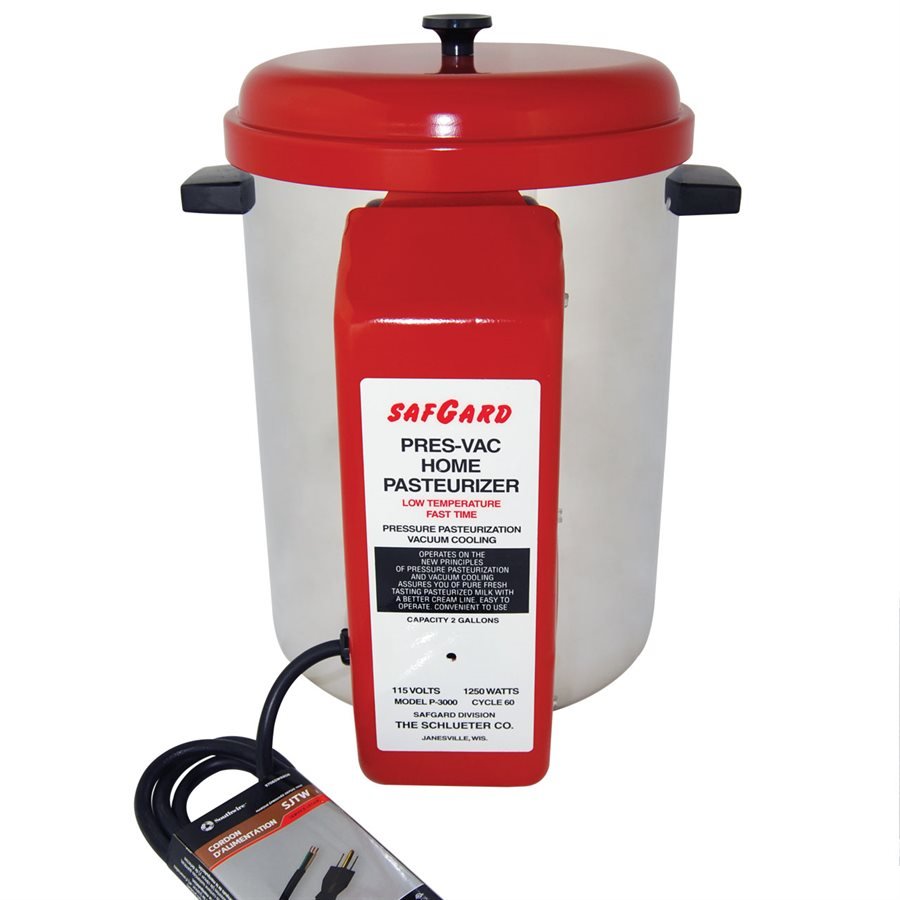 SafGard Home Pasteurizer
Regular price $558.75 Sale
This economical, quality built SafGard milk pasteurizer is the only home pasteurizer that uses the same principles of pressurized heating and vacuum-sealed cooling found in the best commercial pasteurizers. SafGard features...
A thermostat to maintain constant 155° to 159° temperature.
An automatic shut-off that operates when milk is pasteurized.
A buzzer that tells when milk is ready for cooling.
Parts made of aluminum or stainless steel – easy to clean!
Two gallon capacity. Wt. 12 lbs.
Offers many advantages not found in other home pasteurizers - faster pasteurization, better flavored milk, and destruction of disease-producing bacteria without overheating. A rugged, heavy-duty thermostat controls the temperature, keeping it between 155° and 159° F. The thermostat automatically shuts off the heat when pasteurization is complete and then turns on a buzzer to let you know the milk is ready for cooling. Any amount of milk or cream up to 2 gallons can be pasteurized at one time. All parts are easy to clean.  1,250 watts, 110-120V AC. UL listed.